Low Cost Spay/Neuter Clinic For Cats
We host one low cost spay/neuter clinic for cats at the shelter each month. Unfortunately we are not able to spay or neuter cats over 5 years old due to potential age-related issues we can't test for prior to surgery. The cost is $85/female and $75/male and includes a rabies vaccination. Additional vaccinations and flea/tick treatments are available at a small additional cost. The cats must come to the clinic in a hard-sided cat carrier. They spend the whole day at the shelter and are ready to go home in the late afternoon or early evening. We do not have a program for dogs but some of the clinics listed below do and we use them for the shelter's dogs.
Schedule your cat
Our next clinic with openings is scheduled for April 10, 2018. We will also have clinics on May 8 and June 12. To schedule a cat for one of the clinics or to get more information about the clinics, please fill out the form below. If you need an appointment sooner, scroll down the page for information about other low-cost clinics in the area.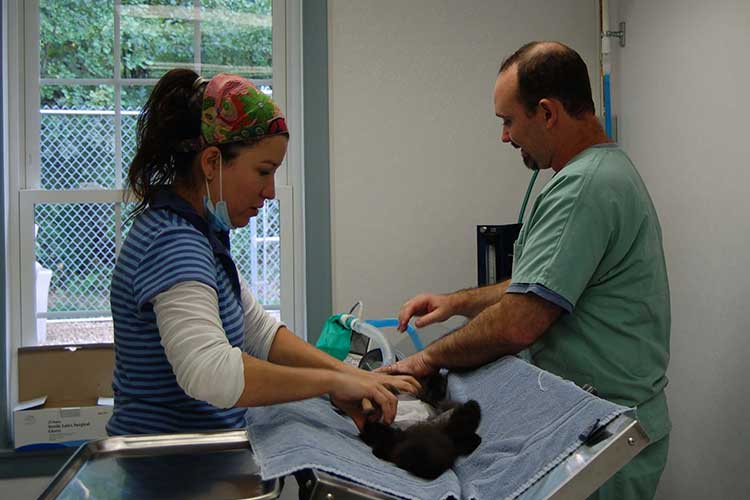 Spay/Neuter Clinic Forms
Once you have received confirmation of your cat's appointment, please download these three forms, fill them out and bring them with you when you drop off your cat.
Preparing for your cat's Surgery
SUPPORT SPAY/NEUTER IN MA
We are extremely grateful to be the recipient of a generous grant from the Massachusetts Animal Coalition to spay/neuter feral cats. The grant was made possible due to the I'm Animal Friendly license plate initiative. When you purchase a plate from petplate.org, you help to support this wonderful program. Go to petplate.org and order a plate today!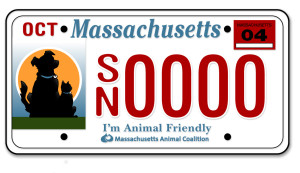 Nearby Clinics Offering Low Cost Spay/Neuter
Our clinics fill up quickly, but there are other clinics nearby, including some that offer services for dogs.
Contact Us
Have a question for us or want to learn more about the Medfield Animal Shelter?
Contact Us